More than 90 people – mostly residents of neighborhoods surrounding Whitehall Plantation – flooded the Fellowship Hall at Carteret Street Methodist Church Thursday night at an information meeting organized by the Sea Island Corridor Coalition.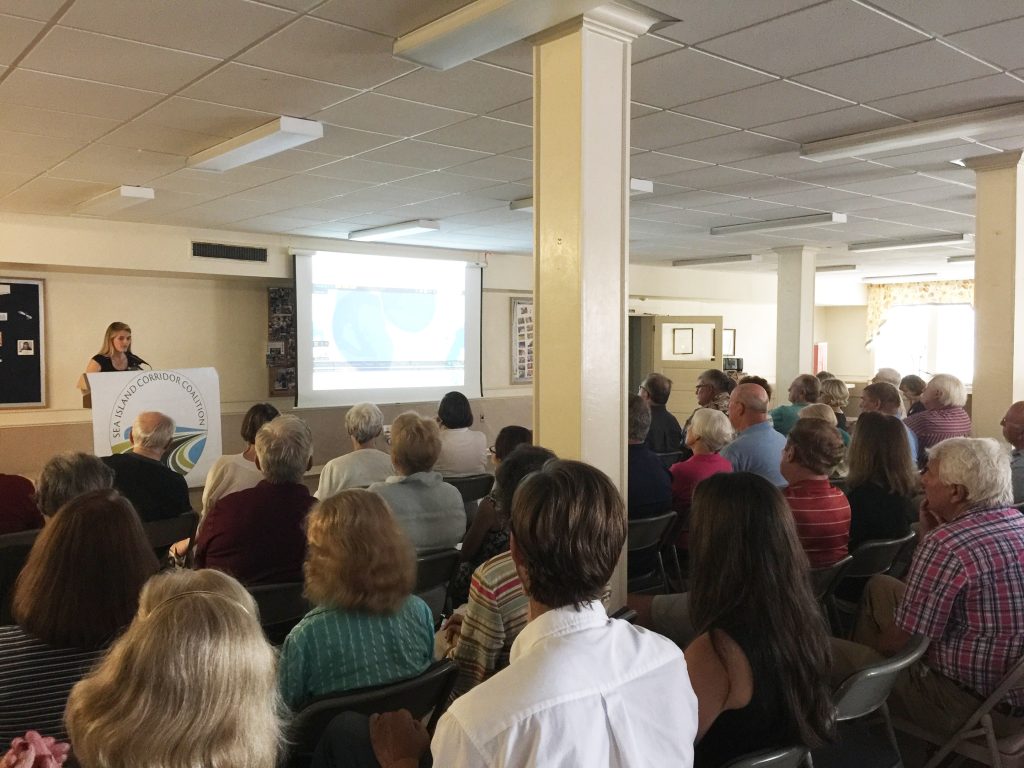 The goal of the meeting was to share what is known about plans for Whitehall, related development challenges and the city planning process in advance of a formal development application by the likely developer, MidCity Real Estate Partners of Atlanta.
The meeting featured presentations by the Coalition; Kate Schaefer of the Coastal Conservation League; and Libby Anderson, Director of Planning for the City of Beaufort.
Kirk Demetrops, a principal of MidCity Real Estate Partners in Atlanta, had agreed to address the gathering but was forced to cancel as a result of a last-minute conflict in Atlanta.

MidCity Partners is in the process of closing on the sale of the property, which it expects to be complete by December. MidCity predicts that conceptual plans for the property will tbe ready "by early August."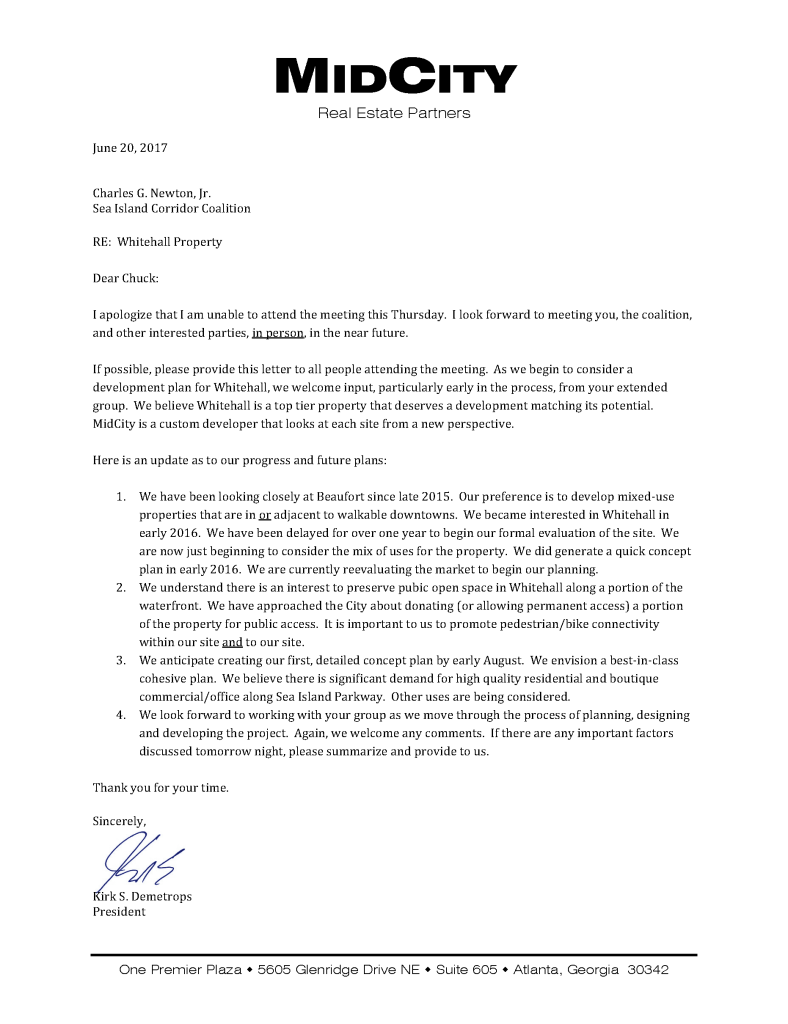 In lieu of his attendance, Demetrops send a letter outlining the general status of the project. In it, he wrote "The firm has been "looking closely" at Whitehall since late 2015.
"We believe Whitehall is a top tier property that deserves development matching its potential…We believe there is significant demand for high quality residential and boutique commercial/office along the Sea Island Parkway. Other uses are being considered," he wrote.
Chuck Newton, president of the Sea Island Corridor Coalition, said that Demetrops had indicated in an e-mail that he was open to coming to Beaufort to meet in person "after July 11."
Newton said the Coalition was pursuing an appropriate date for a follow-up meeting.
Click here to read coverage of the meeting from the Beaufort Gazette.