More than 260 interested residents showed up Thursday evening (Nov. 29) to hear details of the draft Lady's Island Plan.
When adopted, the plan will be the first ever developed to help manage growth on Lady's Island.
Planners from Beaufort County, the City of Beaufort and Town of Port Royal, and a 10-member steering committee drawn from the community presented a summary of the plan. Key focal points of the plan include:
Managing Growth
Create A Walkable Center
Strengthen Neighborhoods
Manage Traffic Congestion
Bicycle & Pedestrian Facilities
Adequate Infrastructure
Development Process Transparency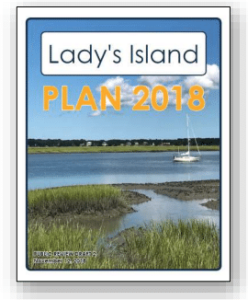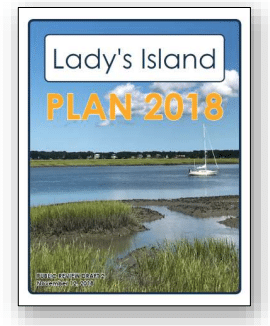 The draft plan was subsequently presented to the Beaufort County Northern Plan Implementation Committee on Friday morning, the first step in the adoption process. Ultimately, the plan must be formally adopted by Beaufort County and the City of Beaufort, and endorsed by the Town of Port Royal and key civic organizations such as the Sea Island Corridor Coalition, LIBPA and the Coastal Conservation League, among others.
The full plan has been posted online at www.designingladysisland.com The Sea Island Coalition will send an e-mail alert whenever the plan is subsequently considered by Beaufort County or the City of Beaufort. If you would like to be added to the e-mail list for future notifications, click here.