REVISED WHITEHALL PLAN EXPECTED IN FEBRUARY
Following a 6-0 rejection by the Metro Planning Commission (MPC) of their first development plan for Whitehall, developers have re-grouped and are preparing a revised plan expect to be filed in February.
The initial plan proposed a "TND Floating Overlay Plan" that would have accommodated seven apartment towers, a 100-unit Independent Living Facility and some 16,000 s.f. of retail/commercial space. Its rejection means the elimination of large-footprint apartment buildings and drive-through facilities.
The revised plan is expected to reflect "by right," a process through which property owners are able to develop within existing master plan and zoning requirements without challenge. Regardless, the general concept and site plan is subject to MPC approval, and is expected to be heard at its Feb. 19 meeting at City Hall.
More details will be available once the developer files a formal application, expected to be on or about Feb. 1.
SEA ISLAND COALITION FUND RAISING REACHES 2/3 MARK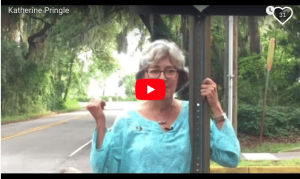 Starting with a goal of $10,000 in November, the Sea Island Corridor Coalition has reached 2/3rds of its goal.
A total of $6,566 has now been raised thanks to the generosity and foresight of 83 individuals and families. The campaign continues through the end of December, and those interested in supporting its efforts may do so via GoFundMe, Paypal, or via U.S. Mail to PO Box 533, St. Helena SC 29920.
Funds will be used to finance the Coalition's communication and advocacy work at the City, County, and State level. Learn more about the coalition at www.seaislandcoalition.com
The Coalition encourages everyone to contribute what they can afford before the end of the 2017 tax year on Dec.31. The Coalition is a tax-exempt, non-profit organization and contributions are tax-exempt to the extent provided by law.
LADY'S ISLAND PLAN EFFORT UNDERWAY
Notwithstanding misgivings by the Sea Island Coalition and the Coastal Conservation League, Beaufort County has retained a consultant, McBride Dale Clarion of Cincinnati, to develop "a starting point for creating a coherent present-day vision for the Island."
A copy of the County's RFP can be read by clicking here. After presentations by three firms submitting proposals, the Cincinnati firm was selected as a result of its low bid.
The Coalition and Coastal Conservation League had advocated for a more comprehensive planning approach, rather than relying entirely on previous plans as the basis for evaluation, A copy of the group's March 22 recommendation can be read by clicking here. See also the results of last Spring's Designing Lady's Island Community Forum by clicking here.
The $80,000 study is designed to build on existing plans, policies and studies including the Beaufort County Comprehensive Plan, the Beaufort County Community Development Code, the City of Beaufort Civic Master Plan and the Lady's IslandTransportation Study. Initial work on the project is underway, and County, City of Beaufort and Town of Port Royal will brief the Northern Beaufort County Regional Plan Implementation Committee at its Jan. 26 meeting in the County Administration Building.